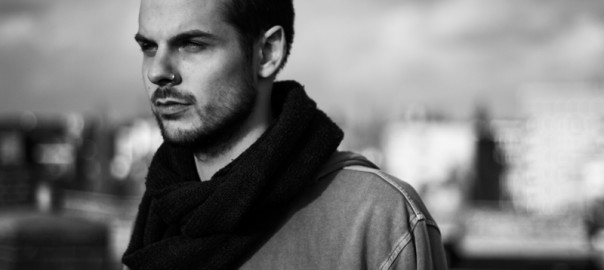 Josia Loos was actually more into rock music before he discovered the techno thing. He started DJing and moved from his homebase Frankfurt/Main to Berlin in order to dig deeper in to music and the scene. In this time of DJing and producing a lot, he developed a musical style that combines dirty Techno with psychedelic and spiritual elements.
Josia plays his colourful, excessive sound all over Berlin and regularly at well-known venues such as Sisyphos or RitterButzke, but also in numerous german cities and in neighbour countries like Poland, Luxembourg, Lithuania or Austria.
As producer and remixer Josia combines dirty bass lines with deep psychedelic soundscapes and effects on a base of minimal techno beats. His music is mainly being published by BluFin from Cologne and on plenty other labels such as Keller Label or Chamaeleon Records.
Josia is resident DJ and promoter of "Kollektives Bewusstsein", a collective hotly tipped as part of the next generation of Berlins underground Techno scene. They are very well known for an improvised, but fantastic visual style, special intimacy, eclectic music-selection of unknown artists and exciting off-locations.
further info links …
more DJ-Sets …
upcoming gigs …
Fehler: Der Feed hat einen Fehler oder ist nicht valide.
booking-contact …